Chavasqueira Thermal Springs in Ourense town.
The waters of the Spa of Chavasqueira thermal springs are of low-level in the mineralization test, litin, alkaline, fluoridated, sulphurous, silicate. As due of its healthy properties are this kind of water they are suitable for the skin and locomotor system deseases.
Romans had a knowledge about the beneficial effects of the Chavasqueira thermal waters. The spring is settled on the right side of the Miño river. In any case, it is a perfect place where to rest. Spa of Chavasqueira is a set of small natural pools located outdoor, adapted for the
bathroom, and built in stone material, where the water temperature reaches 40º degrees.
The termal springs facilities were conditioned in order to offer to sick people the greatest comfort who went to this place looking for a thermal cure.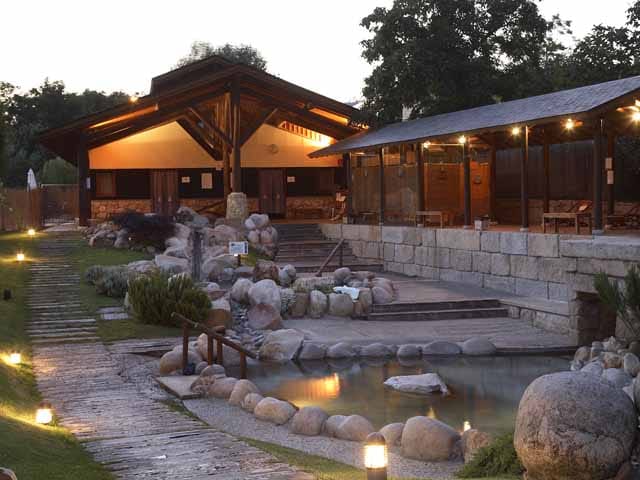 Healthy properties of these kind of waters have provided an international fame. Chavasqueira thermal springs were known by their benefits, suitables for the treatment of atopic dermatitis and seborrheic, and acne problems. Another of their benefits is the wound healing.
Currently, people visit A Chavasqueira Thermal circuit for the medicinal properties benefits while enjoying a bath in the midst of nature under stars.
From: Rural House Coordinates "A Casa do Aloumiño da Agua"
42.233886,-8.417925
Up to "Chavasqueira's Thermal baths coordinates"
42.34841,-7.87823