Termas de Chavasquiera. Thermal baths in Ourense town.
Before the arrival of Romans, A Chavasqueira thermal baths were considered a sacred place by our ancestors. The reason was the beneficial effects of these waters. Thermal pools were built on top of sulfur (hot) springs and were considered sanctuaries in antiquity.
Unvovered treasures , such as depictions etched in stones about worship of the God made in pre-Roman period were found in the archeological excavation carried out in that thermal area
Another type of stones found consisted in a kind of offering stones with the name of the offering person depicted.
A Testimonial of that is a Venus figure made in a blue and white glass material found in that area, dated from the 1st century (A.D.). In Roman times, people, and particulary wounded soldiers, who returned from wars, healed quickly thanks to the healing properties of these thermal waters.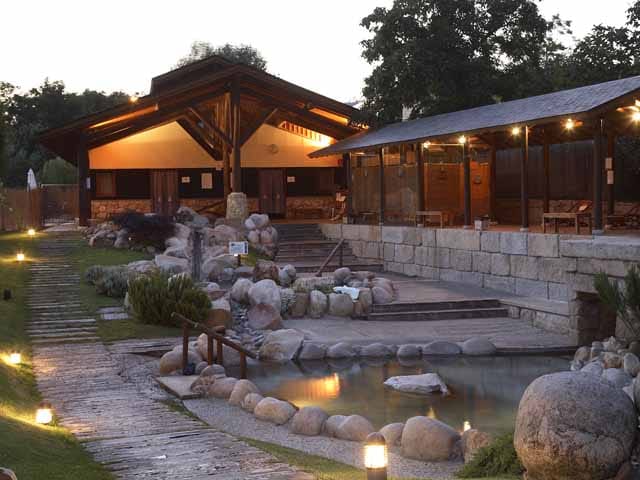 From immemorial times, our civilization has kept a devotion for the benefits of thermal springs and their medicinal properties.
Currently, people visit A Chavasqueira Thermal circuit for relaxation while enjoying a bath in the midst of nature under stars.
From: Rural House Coordinates "A Casa do Aloumiño Máxico"
42.233886,-8.417925
Up to "Chavasqueira's Thermal baths coordinates"
42.34841,-7.87823